While sleep apnoea traditionally conjures up images of an older demographic, children can also suffer from sleep disordered breathing and paediatric obstructive sleep apnoea.  If your child snores when well, wakes up irritable despite adequate sleep or struggles to concentrate, they may be suffering from OSA. That's our area of expertise and we're here to help.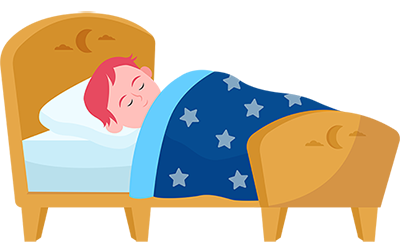 Sleep disordered breathing and OSA in children can be complex to diagnose. Parent or caregiver observations are a critical element of a comprehensive assessment.
How to tell if a child has sleep apnoea
Loud snoring: If a child snores when they are overtired or after a heavy meal, this is considered normal. If children snore regularly and there are no underlying medical conditions such as a cold, or ear, nose and throat problems, further investigation into obstructive sleep apnea may be required.
Difficulty breathing: If the child looks like they're working hard to breathe while they're asleep, paediatric obstructive sleep apnoea might be the cause. Observe the child while they sleep and pay attention to the neck moving backwards and the mouth open. These are both signs the child is trying to open the upper airway.
Pauses in breathing during sleep or gasping and choking: As a parent, watching your child, baby or toddler struggle when breathing during sleep can be scary. When a child's breath pauses, they will usually choke or gasp before partially waking themselves up and changing their position.
Restless sleep: Sleep-disordered breathing in a child often leads to them being restless and thrashing around in bed as they frequently change positions to try and clear the airways.
Waking up tired and irritable: If a child has difficulty breathing in their sleep, they may still wake up tired and irritable and experience daytime sleepiness. Snoring or sleep apnea means their body doesn't get the chance to rest and recover properly as they rarely fall into a deep, peaceful sleep.
While these are the common symptoms of OSA in children, it's also well-documented that child sleep apnoea may lead to incidences of aggression, hyperactivity, trouble concentrating, depressive mood and symptoms of ADHD.
Secondary signs of sleep apnoea in children
Growth restriction: whilst there are many medical causes for growth restriction in children (and some kids are just small, particularly if parents are smaller stature), OSA/SDB may be contributing. Sleep is used by children for rest, and growth. Normally the calories from food are used to facilitate growth, but if they are being utilised on breathing/overcoming airway obstruction while asleep growth can be compromised. The deep phases of sleep are when Growth Hormone and other developmental processes occur and these are compromised in OSA/SDB.
Bed wetting: OSA/SDB is linked to bed-wetting in children, particularly those who previously had control of bed-wetting and have regressed and started to wet the bed again.
Teeth Grinding: some children who grind their teeth (bruxism) may also have OSA. This may be identified by your dentist.
Why do we treat OSA in children?
Children's bodies need deep sleep for rest and growth. Untreated moderate to severe OSA can lead to negative health and behavioural outcomes.
The tiredness and irritability associated with untreated OSA can severely impact the quality of life of children at home, progress at school and enjoyment of extra curricular activities.
As a parent, breathing issues in children can become a significant source of stress and worry. Understanding the diagnosis and how it can be treated can put your mind at ease.
Diagnosing sleep apnoea in children
Parent or carer observations are an essential element of our process when it comes to diagnosing OSA and sleep-disordered breathing in children.
Video footage of your child sleeping can greatly add to the information gathering process. We encourage you to take a short video of your child sleeping/snoring on a typical night and bring to your consultation.
We try to avoid sending children for a sleep study unless there are exceptional circumstances. Instances where we may recommend a sleep study include:
Child is very young (under two years old)
Complex medical history such as previous surgeries to the airway (adenotonsillectomy, cranio-facial syndromes, significant obesity, neuromuscular disorders)
Severity of symptoms does not match our findings
To provide concrete evidence of OSA before committing to a treatment.
We can discuss the role of diagnostic sleep studies for children at your consultation.
Surgical and non-surgical options are available for snoring and sleep apnoea in a child and we work with parents and caregivers to decide the most effective treatments for paediatric sleep apnoea.
Non-surgical treatment options
Watch and wait. If symptoms are mild and concern is low, this can be a valid option. As your child grows the airway may expand and no longer result in troublesome symptoms. This is not always the case.
Treat nasal allergies or sinonasal conditions
Fit a continuous positive airway pressure (CPAP) mask. These are not normally well-tolerated by children although they can overcome obstruction if surgery is not an option.
Surgical treatment options
Tonsillectomy and Adenoidectomy
The primary surgical treatment for children with OSA and sleep disordered breathing is surgical removal of the tonsils and adenoids. These are referred to as Tonsillectomy and Adenoidectomy.  We know from our scientific data that this operation will alleviate OSA and sleep disordered breathing in the approximately 90% of children.
Read more about tonsillectomy and adenoidectomy. 
Turbinates
In some circumstances a procedure to the turbinates inside the nose may be needed, and this is usually attended to in the same procedure as the tonsillectomy and adenoidectomy.
Drug Induced Sleep Endoscopy (DISE)
We may discuss performing Drug Induced Sleep Endoscopy with you.  Whilst your child is asleep we use a thin, fibreoptic telescope to look down the airway and document any areas of collapse or vibration that might be contributing to the problem.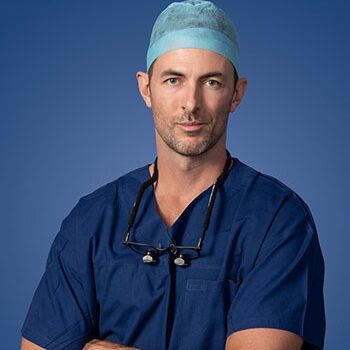 As a parent himself, Dr Nathan understands how stressful it can be considering surgical options for your child. At your consultation we can talk through any questions and concerns to help put your mind at ease. 
Any surgical or invasive procedure carries risks. Before proceeding you should seek a second opinion from an appropriately qualified health practitioner.
Frequently asked questions about Sleep Apnea in Children
Everyone has a different level of private health cover. We can provide you with item codes and you can discuss this with your private health provider.
Not at all. Dr Nathan will present the best options for your child at your appointment.
We try to avoid sending children for a sleep study unless there are exceptional circumstances
You could set the camera up before bedtime, or if they are a heavy sleeper, enter the room after they have fallen asleep and take a short video.
No. Please call us to reschedule your appointment as soon as possible.
We request 24 hours notice to cancel or reschedule an appointment.
Yes. Please consult with your GP in the first instance.

Fellow of the Royal Australasian College of Surgeons

International Surgical Sleep Society

The Australian Society of Otolaryngology